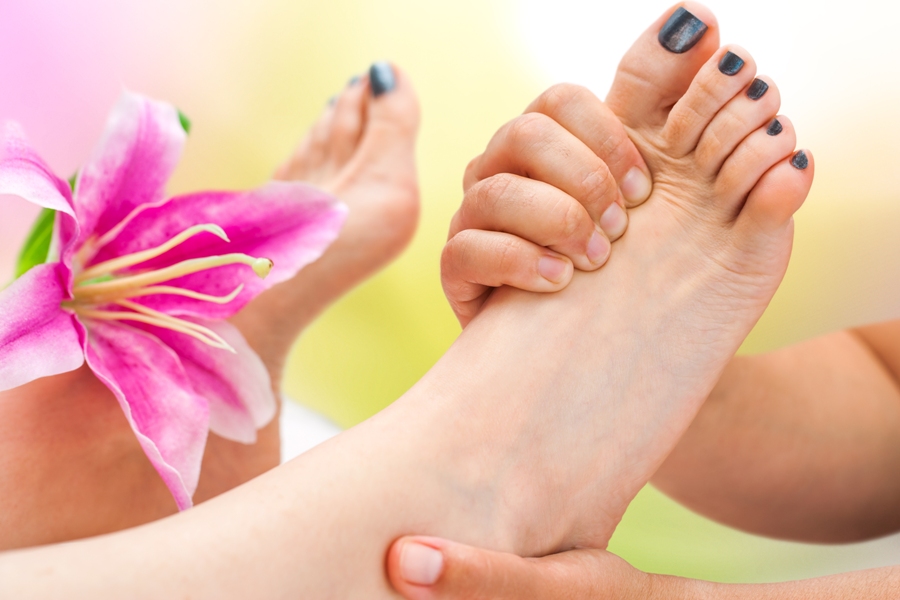 FOOT REFLEXOLOGY WITH ARMS BACK & SHOULDER - 60 MINS
Posted on:

9 April 2015

By:

admin
Our pressure point techniques improve the flow of blood in the body, leaving you relaxed and revitalised. This treatment is especially popular among office executives who are mostly desk bound which causes stiff necks and shoulder muscles strains.
Reflexology- the perfect anti-dote to a stressful life.
Foot reflexology is an ancient therapy which involves application of pressure on the reflex zones on the sole of the foot to stimulate the central nervous system in order to trigger relaxation responses throughout the body. This enables various organ systems in the body to function as well as they can. Reflexology enhances well-being, promotes relaxation, relieves pain and leads to holistic health.